Northwest Women's
Injury Law, PLLC

Need Help? Got Questions?
FREE CASE ASSESSMENT From Top Personal Injury Attorney
FACT: "We Help Seattle Women Get Their Lives Back & Receive Maximum Compensation"
Womens Personal Injury
Attorney KENDRA LONG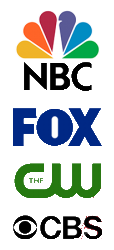 Personal Injury Cases Served
Yrs 'In The Trenches'
Experience
Fast Response & Client Support
Only Pay If You Win
Your Case
Get The Help You Need For FREE
Request Your Free Consultation With Edward
Kendra Long believes that every woman deserves the strongest possible representation and the maximum compensation after they've been injured - no matter what! PLUS... all of that comes with her NO WIN - NO FEE POLICY.
She is committed to listening to you with sensitivity and respect.
3 Good Reasons To Book or Call Now:

Get a full assessment of your case

Get someone who cares about you and can get results.

She got the best possible outcome in the shortest amount of time. She is a great mixture of Sugar and Spice and I could not recommend anyone better for any of your future injury cases.
– Recent Google Review
CAR ACCIDENTS
TRUCK ACCIDENTS
MOTORCYCLE ACCIDENTS
PEDESTRIAN ACCIDENTS
CASES RESOLVED FAST
TOP SEATTLE
PERSONAL INJURY LAW ATTORNEY
Not being in control of your injury case can have devastating effects on your life.

MEMBERSHIPS AND ASSOCIATIONS
Not taking the right steps during a personal injury case can have a devastating effect on your life. For example, if you're not prepared to deal with unscrupulous insurance companies you may lose out on full and fair compensation.
For more than 12 years, Kendra Long has supported and helped countless women get their lives back on track and receive the best possible outcome.
Our ability to listen to you, map out a financial strategy and follow through with aggressive advocacy is invaluable in protecting your rights.
"I treat my clients with dignity
and respect so they can get their life back on track and receive the maximum compensation possible."

AGGRESSIVELY PURSUING YOUR CLAIM
Women's injuries can be especially complex and traumatic. That's why Kendra gets to work immediately to gain a thorough understanding of the details and the situation you're facing. Even the smallest detail can be the key to dramatically affecting how much compensation your receive. Kendra will leave no stone unturned in ensuring that you and your family are supported and get things like bills paid even before settlement. In short, you'll have much less to worry about.
EXPERIENCED PERSONAL INJURY ATTORNEY
When your life has been turned upside down, you don't want an attorney who deals with multiple areas of law such as criminal law or family law as well as personal injury cases. The job of getting the maximum possible compensation in the fastest possible time is tough. You're having to manage pain while still needing to deal with day to day things like taking the kids to school and getting the right treatment. This is why you need a lawyer with substantial personal injury law experience by your side. Attorney Kendra Long has that experience for those in Seattle, WA and its surrounding areas.
She makes sure that you thoroughly understand the process of an injury case and legal terminology by using plain English at all times.
Kendra knows that it's important for you to find the right attorney when you've been injured and worried about getting the right result. That's why she offers a free consultation about your case. You'll have the opportunity to talk to Kendra about your injury and circumstances, hear your options, and decide that she is the lawyer to protect your best interests, get the bills paid and get you the compensation you deserve.
Request Your FREE
'INJURY CASE ASSESSMENT'
Phone Consultation
Just click the "Book Now" button below and choose a time and we'll call you to answer your questions and give you the help you need...
We represent anyone looking for personalized and efficient legal care. Although our practice is focused on the unique issues of representing women and children in personal injury matters, we also provide the same attention and service to men and non-binary individuals. We welcome all genders and orientations.